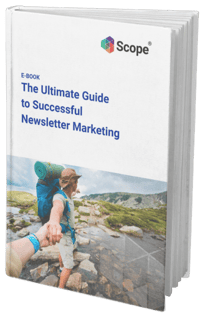 The Ultimate Guide to Successful Newsletter Marketing
This guide summarizes everything you need to know about state-of-the-art newsletter marketing. It contains specific tips and tricks as well as tried and tested knowledge from our Scope newsletter specialists to enhance your B2B or B2C newsletter. Read it now.

How Marketing-Newsletters work & what makes them successful
Newsletters are still one of the most successful communication media in content marketing. This white paper describes what the most important success factors of a newsletter are and which mistakes should definitely be avoided. Download now.
Faster, simpler, better: Creating Newsfeeds with Scope
Our product brochure shows the advantages of curated content, how you can integrate Scope into your existing platforms and tools, and it shows the variety of communication that Scope enables. Download now.